The wait is over and it is official, Residential Land has been announced winners for 'Asset Manager of the Year' at RESI Awards 2016.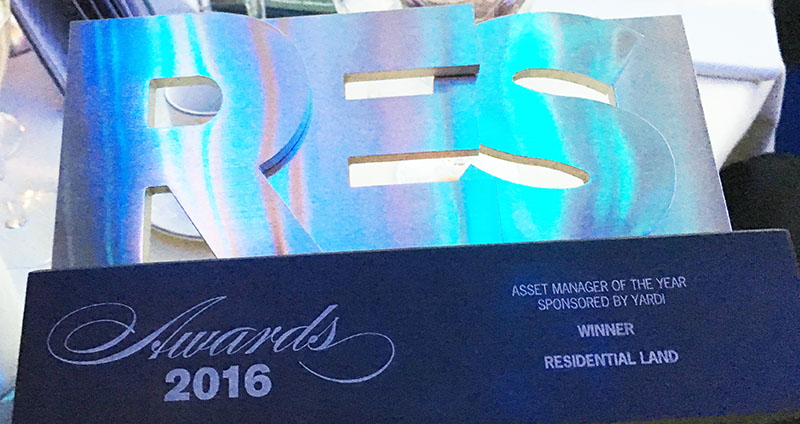 Congratulations to all of the other winners on the night. You can find a full list of them here >>
The RESI Awards took place on Wednesday 11th May 2016 at Grosvenor House on Park Lane where over 1400 property professionals all appeared to show their support for the property industry.
It was also great to see The Josh Carrick Foundation as the headline charity for the event and to hear that they raised over £16,000 over the course of the evening. The Josh Carrick Foundation aims to fund research into the prevention, diagnosis and treatment of testicular cancer for the advancement of health and to also provide funds for technological advances in cancer research. The foundation also wishes to help raise awareness of testicular cancer. http://thejoshcarrickfoundation.org/ 
We now look towards the RESI Conference, which will be a place to learn, debate and connect with the industry's innovators and future thinkers and have woven into the programme numerous networking opportunities and activities.