Residential Land is one of the top stories in this weeks Property Week, with the article about the sale of three west London properties.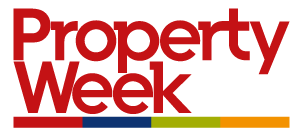 Residential Land has sold three west London properties for a combined £161m as it looks to raise capital for new value-add acquisitions.
The biggest deal is the £58m sale of Roland House (pictured), an art deco apartment complex on Old Brompton Road, South Kensington, to Gulshan Bhatia, the owner of hotel operator and developer Muirgold, whose portfolio also includes the Hilton Paddington and Hilton Waldorf hotels.
Residential Land has also sold Kew Bridge Court in Chiswick to Grainger for £57.5m, which represents a 4.35% yield; and the Thurloe Commercial retail scheme on Fulham Road to the Pramerica pension fund for £45.8m – a 3.49% yield.
The firm's founder and chief executive Bruce Ritchie said the sales were part of a strategy to "release capital and invest in acquisitions where we see the opportunity to generate growth through enhancement and redevelopment".
He added that amid current market uncertainty, it was the right time to offload mature assets. "As conversations continue around Brexit and new tax laws are set to come to fruition, now is a good time to sell stabilised non-core assets and reinvest in our value-add portfolio," he said.
The 30,328 sq ft Roland House comprises 94 serviced apartments and two penthouse suites, which are currently rentable at prices of up to £730 per week. The sale, on which Residential Land was advised by JLL, represents a yield of 4.48%.
Thurloe Commercial is a 26,000 sq ft development that is home to eight retailers including: Ralph Lauren, the flagship London store of Italian furniture-maker Poltrona Frau and British furniture and homeware retailer OKA.
Kew Bridge Court is a 2.2-acre gated development consisting of 94 one-, two- and three-bedroom flats and four newly developed eco houses, and has planning consent for a further five penthouse units.