From November 22 to 29, the Barclays ATP World Tennis Tour Finals came to the O2 arena in London for the end of season showdown.
Throughout that week Residential Land donated tickets from our corporate box to tennis fans keen to watch the excitement – in exchange for a charitable donation to the KIND children's charity.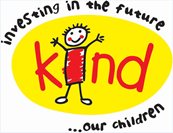 KIND works with thousands of disadvantaged children and families across Liverpool. The charity strongly believes in the importance of investing in the future of under privileged children and their efforts are channelled through 4 main areas:
1. Teaching – The S.E.E.D (Social Environmental Education Development) Centre in Liverpool's Toxteth area.
2. Residential Breaks at a countryside centre in "The Lakes."
3. Helping – The Annual Kind Christmas Appeal.
4. Practical Help – with supporting families in need.
Their work really does help children most in need and provides families with a sense of normality which so many of us take for granted.
Thank you to everyone who donated money to KIND in exchange for the ATP tickets. It turned out to be an exciting week of tennis with Federer claiming his sixth ATP World Tour Series Finals win, beating France's Jo-Wilfried Tsonga.