Residential Land Landlord of the Year Section
Posts Tagged 'Landlord of the Year'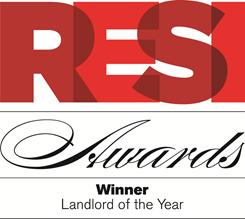 Residential Land is extremely proud to have won Landlord of the Year at the inaugural RESI Awards.
The RESI Awards, an extension of the Property Week RESI Conference, is the first event of its kind to recognise excellence in residential property. The awards evening was a huge success, with leading figures from the industry coming together to reward the achievements of those involved in all aspects of residential property.
Read the rest of this article »

Residential Land is proud to be the Headline sponsor of the RESI Awards 2012, taking place in London on 15th May 2012 at the InterContinental in Mayfair.

The launch of the first RESI Awards will see industry nominees rewarded for success in a variety of categories and criteria, these include:
Entry categories
International Sales Agency of the Year
UK Sales Agency of the year
Letting Agency of the Year
Residential Consultancy Practice of the Year
Property Manager of the year
Nominated categories
Asset Manager of the Year Award
Investment Deal of the Year
Large Developer of the Year (more than 1,000 units)
Small Developer of the Year (less than 1,000 units)
Development of the Year
Residential Financier of the Year
Newcomer of the Year
Landlord of the Year
Innovation of the Year
Residential Personality of the Year Award
For more information about each of the categories, visit the official RESI Awards site: www.resievent.com/Content/Categories
The awards are a fantastic opportunity to recognise and reward the leading industry players involved in residential property.
Whilst we are the Headline sponsor of RESI Awards 2012, we are still keen to win an award ourselves – to do this fairly we need you to nominate us as 'Landlord of the Year'. This award is aimed at organisations such as Residential Land who have increased their portfolio size, value and occupancy as well as developing effective and pioneering property management strategies benefiting the tenants.
If you work with us then hopefully you agree that Residential Land deserve to be nominated as Landlord of the Year – As a responsible landlord we are continuously seeking ways to improve our tenants rental experience – click to this link to read the Residential Land Tenants Charter
If you would like to nominate Residential Land as 'Landlord of the Year', please visit:
http://www.resievent.com/page.cfm/Action=Form/FormID=32/t=m