Residential land once again headed back to the RESI Conference in Celtic Manor this week as Platinum Sponsors for the ninth year running! The theme for RESI 2016 is 'housing the next generation' – a challenge that's been thrown into sharp relief by the EU Referendum in June.
On Tuesday 13th September, Bruce Ritchie, CEO of Residential Land spoke on a panel titled 'The London Conundrum' alongside Tony Pidgley CBE, Chairman, Berkeley Group; Robert Evans, Director, Argent; Mark Lebihan, COO, Hadley Property Group and it was chaired by Mark Easton, BBC Home Editor.
Other Key speakers at the event included, former Chancellor Lord Nigel Lawson, housing minister Gavin Barwell MP and London deputy mayor for housing James Murray who revealed how the government plans to deliver on its housing targets in these uncertain times.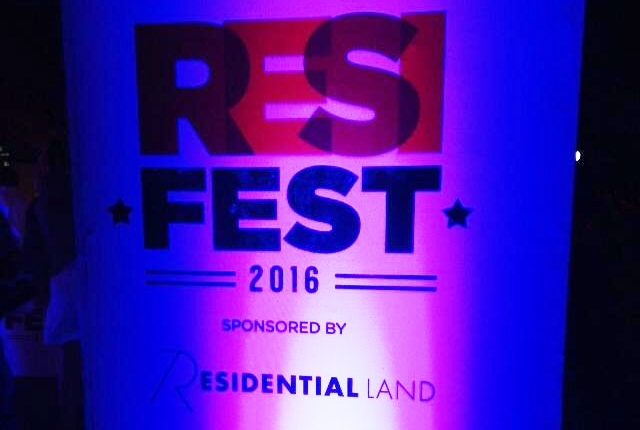 After the Gala Dinner, Residential Land sponsored and hosted RESI FEST, an after dinner party which included beer, cocktails and entertainment into the small hours of Wednesday morning. The entertainment included several tribute bands including Elton John, The Beatles, Queen, Abba and Madness. The party was a huge success and was one of the main talking points of the event.