Residential Land is prime Central London's largest private landlord and we want to break the mould and change widely held perceptions of landlords in general. We set very high in-house standards, creating a transparent, fair business that always puts the interest of the tenant first. We want every tenant to have a positive experience when dealing with a landlord, so we have created a list of the top eight things to expect from a landlord, based on our own approach to lettings.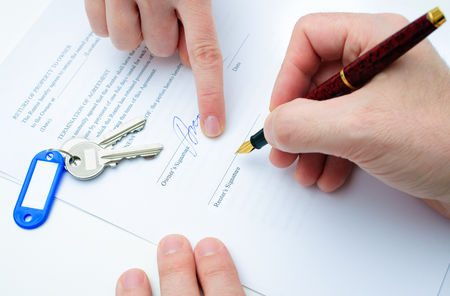 Professionalism – your landlord is providing you with a service and therefore should act in a professional manner at all times. This means being polite, courteous and responsive – respectfully acknowledging your contact and replying in a reasonable timeframe.
Fairness with fees – there are set-up fees when starting a new tenancy but tenants shouldn't feel ripped off. Residential Land prides itself on low fees – probably the lowest in London – made possible because people are dealing directly with us as a landlord and not a letting agent. We're completely transparent about fees – there are no hidden charges.
Minimum standards – your landlord should take pride in the property they offer. When you move in you should find a clean, fit-for-purpose apartment or house. At Residential Land every property to rent in Central London is professionally cleaned before a tenant moves in. Ongoing maintenance is just as important and Residential Land keeps all its properties, including the internal and external communal areas, well maintained.
Helpfulness in an emergency – the unexpected does happen and a good landlord should be there to support you. Residential Land has an emergency helpline staffed on a round-the-clock basis so you have advice and a calm voice when a property emergency does occur.
Attentiveness when it comes to property maintenance – a landlord is responsible for many aspects of maintenance within a property, making sure the home environment is safe and secure. At Residential Land we aim to respond to maintenance issues within 24 hours of a problem being reported.
Meeting industry expectations – although not a licensed industry (yet), lettings self-regulates and is striving to raise standards in order to provide a better experience for tenants. Residential Land and its individual employees are members of the British Property Federation, the Housing Ombudsman Service, NLA, ARLA, RICS and ARMA, participates in the outgoing Mayor's London Rental Standard initiative and protects deposits with mydeposits.co.uk.
A degree of flexibility – one of the best perks of renting a Central London property is flexibility but this can only be delivered by an understanding landlord. Here at Residential Land we offer flexible rental terms and the ability to rent on a furnished or unfurnished basis, giving tenants useful options.
Ability to be reactive and proactive – a lazy landlord is a bad landlord. With Residential Land, every block and development we own has a dedicated building manager whose job it is to make sure properties and communal areas are in tip top condition. While we carry out regular inspections and scheduled maintenance, we encourage tenants to point out potential problems so we can quickly address them.
For a refreshingly different approach to lettings and a tenancy run by a professional, friendly landlord, contact Residential Land today.