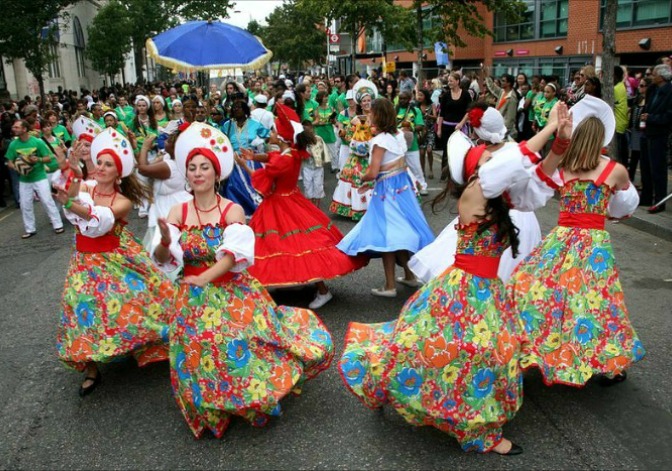 Residential Land has some brilliant Central London rentals that put tenants in the heart of the city action. This summer London is bursting at the seams with events, attractions and experiences. Here are our top 10 highlights not to be missed:-
The Royal Academy of Arts in Mayfair will stage one of its much-anticipated exhibitions this summer. David Hockney RA: 79 Portraits and Too Still Lifes will run from Saturday 2nd July until the Sunday 2nd October 2016. The pieces depict many of Hockney's famous friends, carrying with them the bright aqua and cobalt blues for which he is renowned
The royal overtones of Hyde Park are a fitting stage for the King of Motown, Stevie Wonder. The musician will entertain the crowds on Sunday 10th July, with tracks from 'Songs in the Key of Life' as part of the park's British Summer Time festival programme. Expect support acts including Pharrell, Corinne Bailey Rae and King.
Theatre goers are in for a real treat this summer as The Bodyguard returns to the Dominion Theatre in Fitzrovia this July, with soul diva Beverley Knight taking the lead role. The first show takes place on Friday 15th July, with plenty of high notes in every sense.
Buckingham Palace, which is a short walk from Westminster, is once again opening its doors for a summer season. This year's theme is the royal wardrobe. 'Fashioning a Reign: 90 Years of Style from The Queen's Wardrobe' will reveal the style secrets of our always immaculate sovereign. The exhibition runs from Saturday 30th July to Sunday 25th September.
The Notting Hill Carnival is the must-visit event during the August Bank Holiday. Taking place over two days – Sunday 28th and Monday 29th August, the streets of W14 are brought to life with colourful costumes, competing sounds systems and the smell of jerk chicken.
The Westbourne Summer Festival on Saturday 16th July brings a sense of fun and community to The Canalside on the Warwick Estate in Paddington. This year's theme is 'happiness' – so bring your family and a smile!
The Hampstead Summer Festival runs for almost two weeks with events scattered throughout the Hampstead neighbourhood. The pinnacle, however, has to be The Big Fair taking place on Sunday 3rd July on Heath Street. Over 100 stalls will line the road, with live music, street food, a fun fair, circus acts and family entertainment.
Dig out your Union Flag and brush up on the words to Rule Britannia. Pomp and ceremony are the order of the day at The Royal Albert Hall in Kensington for the Last Night of the Proms on Saturday 10th September. If you can't get a pass for the real deal, you can buy tickets for Proms in the Park – an open-air concert in Hyde Park on the same night.
Rub along with the Barmy Army at Lord's Cricket Ground in St John's Wood between Thursday 4th and Monday 18th July, when the spiritual home of cricket will host England versus Pakistan. It's the first Investec Test Match of the season between the two rivals, so expect plenty of sledging and howzats!
New in Marylebone this summer is the opening of Sherlock Holmes: The Experience. This immersive exhibition takes up residence in the basement of Madame Tussauds on Marylebone Road. Grab your pipe and deerstalker hat before heading to NW1 from Friday 15th July.
Contact Residential Land today for rental advice and a wide selection of houses and flats to rent in Central London.