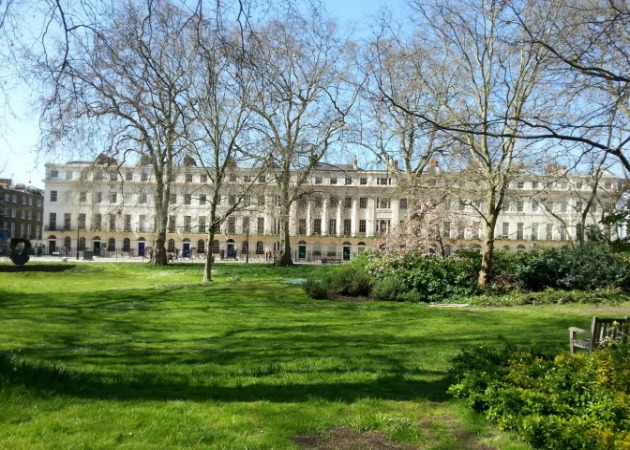 The appetite for further education continues and with no cap on undergraduate numbers in England, there is increasing pressure on student accommodation. While universities themselves might not be keeping pace with demand, the private rental sector is stepping up to the plate to provide undergraduates with decent accommodation.
Many students heading to the capital will be doing so for the first time – whether they are coming from other parts of the UK or from all corners of the globe. While London is a big city, the numerous universities and further education facilities are typically grouped together.
Here's Residential Land's guide to the top four London neighbourhoods for students – areas known for their concentration of universities and where we have a fantastic selection of Central London properties to rent.
As the capital's biggest private landlord, we come with industry backing and assurances that our properties are professionally managed, with high standards of decoration, security measures, dedicated building managers and round-the-clock support for emergency maintenance.
Kensington – There's a regal air about Kensington, thanks to nearby Kensington Palace and a fondness for the neighbourhood by princes and princesses. Apartments to rent in Kensington are also popular with students who study at the nearby Royal College of Art, Imperial College and the Royal College of Music. Local facilities are extensive, with a bustling High Street and a short walk on foot to 'museum mile' and Hyde Park.
Marylebone – Marylebone is renowned for its cosmopolitan air and community vibe, so it strikes a chord with international students coming to London. Within the Marylebone neighbourhood, a stone's throw from elegant Marylebone apartments to rent is the University of Westminster, Regent's University, The London Business School, the Royal Academy of Music and the Royal College of Nursing. Leisure time can be spent in Marylebone Village and Marylebone High Street.
Fitzrovia – Properties to rent in Fitzrovia regularly find favour with students as they place them at the heart of Central London but in a very genteel enclave, peppered with garden squares and a short walk from the British Museum. Further education facilities within walking distance include University College London (UCL), the London School of Economics and Political Science (LSE), the American College, Royal Academy of Dramatic Art (RADA), the London School of Hygiene and Tropical Medicine, and University of London, Birkbeck College.
Mayfair – If location is just as important as text books, then apartments to rent in Mayfair are just the ticket. Close by is the University of Westminster, the London College of Fashion and University of the Arts London (UAL). There's direct access to the very best shops, restaurants and facilities of the West End.
If you're coming to study in London or would like to transfer to private rented accommodation from halls of residence, talk to us today. We can match students with Central London properties to rent that are close to campus.
Image Source: laymanslondon.com