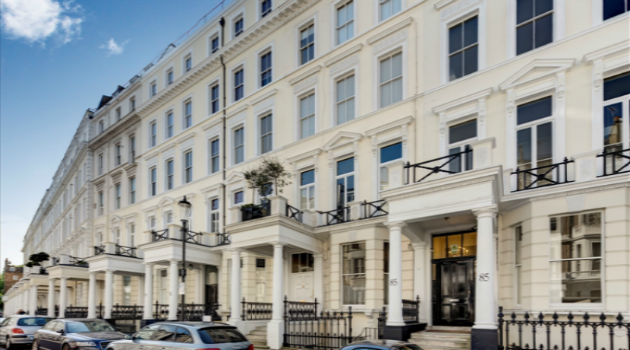 While renting a property from Residential Land – London's largest private landlords – is not quite on the same level as staying in a five star hotel, there are people you can call should there be an emergency situation or maintenance problem with the property you are living in or the building in which the property is set.
Although tenants are expected to maintain their rental property to a liveable standard by undertaking jobs such as replacing light bulbs, unblocking sinks and changing fuses, the maintenance of the communal areas and fixed parts of the property (such as kitchens and bathrooms) are the responsibility of the landlord – in our case, Residential Land.
When you secure a property to rent in Central London through Residential Land, you are dealing directly with the landlord and not an agent. As the owners of every property on our books, we have a vested interested in looking after the buildings we own. We are committed to maintaining standards for the enjoyment and safety of our tenants as well as for our own reasons.
Because you are dealing directly with the landlord and not a third party agent, we can attend to maintenance issues much more quickly – cutting out the middle man and dispatching our own trusted workman and engineers to rectify any issues. We're on site almost every day, so can spot any little niggles before they turn into major problems – something almost unachievable when renting via a letting agent.
Stuart Birke, Head of Lettings at Residential Land comments: "We have published our own Tenants' Charter, which publicly states our commitment to tenants in respect of property maintenance. We have an emergency helpline manned by a member of staff during out of office hours to deal with any emergency issues, and we endeavour to respond to and identify any maintenance issues within 24 hours of it being reported. If this is not possible, then we will try to offer a timescale of works within a further 24 – 48 hours. It's a level of service almost unrivalled in the private rental sector."
Every one of Residential Land's buildings has a dedicated building manager and we also have a maintenance department in our head office, led by a very experienced maintenance manager. Many of our tenants find their building manager a reassuring presence – especially if it is their first experience of living away from the family home.
Our building managers are on hand to provide invaluable advice and guidance should tenants smell gas, lose power or experience a flood. They'll also be able to step in if a fellow tenant is becoming a nuisance through noise pollution or anti-social behaviour (but that's a rare occurrence). Lost keys or fob? Inform the building manager and they'll organise a replacement.
If you like the idea of renting a property from Residential Land, complete with the peace-of-mind a building manager and our maintenance service brings, browse our online listings or contact us today.