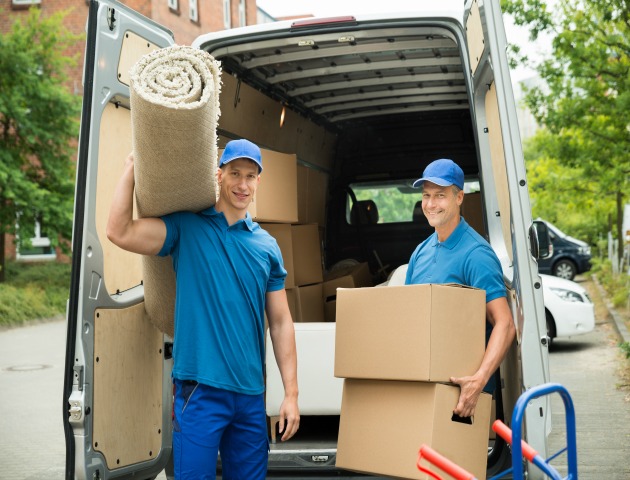 Whether you're moving out of the family home for the first time or are a seasoned mover, packing up your worldly goods to move to a Central London property can be an overwhelming experience.
As London's largest private landlord, we have overseen the moving days of 1,000s of tenants, so we're well placed to suggest shortcuts and share our experiences. Here's Residential Land's top ten tips for packing and moving day.
Don't leave packing supplies to the last minute – Ask friends and family for boxes and bubble wrap as soon as you know you're moving. If you're using a professional removal team, check if they supply packing materials as part of the service.
Book the removers early – If you're leaving the hard work to the professionals, book your slot early. Many property completions happen on a Friday so if you have left it late to book, be flexible with which day of the week you can move.
Check if your property is in the congestion charging zone – Most of Residential Land's properties do fall within London's congestion charging zone, so don't forget to pay this fee to cover your moving day if you're coming in from outside of the zone. This map shows what areas of London fall within the zone.
Check for parking permits and restrictions – Residential Land will be pleased to advise you if the road outside your property is subject to any parking restrictions, so you can make arrangements for moving day. Don't forget to let your removal company know too.
Ask if there is lift access to your property – Most of our Central London properties to rent have a lift to all floors, which will make moving in easier, but it's worth checking before the big day.
Declutter as you pack – Not only will this reduce the amount of boxes you'll have to move, it will help you start afresh in your new home. Remember – recycle, resell, rehome.
Pack room-by-room – Try and pack in an orderly fashion and not randomly, so it's quicker to unpack and place items where they should be. Be sure to label each box with which room it should be placed when you arrive at your new home.
Pack an 'essentials' box – This should contain cleaning products, a tool kit with screwdriver, Stanley knife and Allen keys, phone chargers, cold drinks, wet wipes and snacks. Keep this box with you when you travel to the property rather than have it loaded onto the van.

Keep essential documents and valuables safe – Either keep items like passports, birth certificates, jewellery and sentimental items with you on moving day or leave with a trusted friend/relative who can keep them safe on your behalf.
Programme your mobile 'phone with helpful information – Save telephone numbers for Residential Land and your removal company to your mobile, as well as saving the full address of your new rental property and a GPS map route from your current location to the new address.
At Residential Land we pride ourselves on our service. So, if you are already a tenant with us and you would like to move to another property within our portfolio, we provide you with a free removal service.
If you'd like more information about moving to a property to rent in Central London and the process of becoming a tenant, please contact Residential Land today. We'd be happy to talk you through the process and offer you more moving advice.
Image Source: happy2movelondon.co.uk