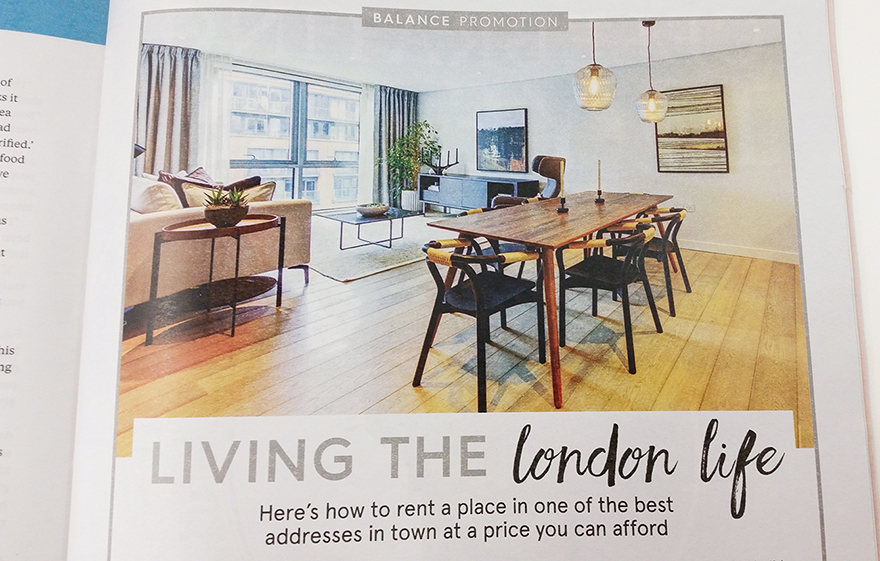 The word 'balance' is thrown around constantly when talking about lifestyle. Can it really be possible to find equilibrium between balanced diet, relationships, work and play? We are told to find the happy medium, which isn't easy when it feels like you're walking on a tightrope to get through your day.
Balance is a new magazine which targets the busy Londoner, where that balance can seem like an especially distant goal in the face of the hustle and bustle of city life. In fact, the magazine is distributed free of charge in all major Underground stations, offering a break from the frenzy that can be getting on the Victoria line from Green Park.
The magazines ethos can be condensed into a simple formula. Their content aims to be engaging and relevant to this formula, enhancing their readers' awareness of the balanced life:
BE PRESENT   +   GAIN INSIGHT   –   FEAR   X   LAUGH   =   LIVE WELL.
At Residential Land, we say what's more important to living well than where you're living?
Finding your dream residence in the middle of the metropolis may seem like a daunting task, but we aim to make it as simple as possible, regardless of whether you're a lifelong Londoner or if it's your first time in the city – soon you'll have a place to call home. We're a landlord, rather than an agency, so there are no agency fees to help you find the perfect place in our golden postcodes, with addresses like Mayfair, Chelsea and Kensington to name but a few.
Residential Land aims to provide a constant service; it doesn't end with you getting your keys. You'll also have access to our dedicated maintenance service, which runs 24 hours a day, 7 days a week, and you are always able to contact us. All of our properties have dedicated building managers, an approachable and knowledgeable figure, happy to offer advice throughout your tenancy. Whilst you are expected to maintain the property to a liveable standard, this also gives you the control over ensuring your home runs just how you want it to. If there are any bigger problems, we'll be on hand. That's balance.
As London's largest private landlord, we have over 1,200 flats and houses to rent, starting from £350 a week. We operate exclusively in zones 1, 2 and 3, so you can enjoy really living in the capital. As well as being centrally placed, all our properties are specially furnished by our in-house design team, so you don't have to worry about sourcing everything from your wardrobes to your wine-fridges. We've got it covered.
So, we'd like to think we're the people to come to if you're looking for a way to find balance between work and play in London. In the whirring machine that is this dynamic city, in-between your job, friends, family, hobbies, even your dog, Residential Land aims to be your solid core. We'll give you the steady base, so you can find your balance and live well.
Pick up your September copy today!