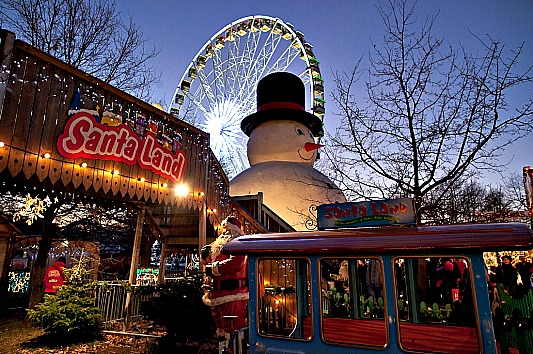 As Central London's largest private landlord, Residential Land is out and about in the capital every day. We couldn't help but notice how our communities are getting into the Christmas spirit and we'd like our current tenants and future clients to enjoy what London has to offer this festive season.
When you rent a Central London property from Residential Land, we can guarantee you a first-class home in some of the capital's top locations – Hyde Park, Mayfair, Marylebone, Westminster, Kensington and Chelsea, to name a few – putting tenants at the heart of the Christmas action.
We've rounded up the very best Christmas festivities that you can take part in. Gather your friends and family together, wrap up warm and head to one of London's top festive attractions:-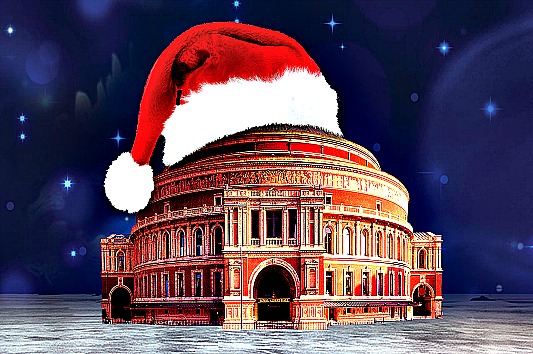 Father Christmas at the Royal Albert Hall – between 6th and 24th December – Small children will be taken on a magical journey through the Royal Albert Hall, led by a Victorian doorkeeper who knows all the venue's secrets. At the end is a gift-filled grotto with the big man himself in residence.
Kensington Palace Tasty Talks – 8th, 11th, 18th and 29th December – Buy a ticket to tour the palace on these days and you'll also hear about the origins of the Christmas pud, discover the history of roast goose and more. The talk includes a drink from the Wassail bowl (mulled cider).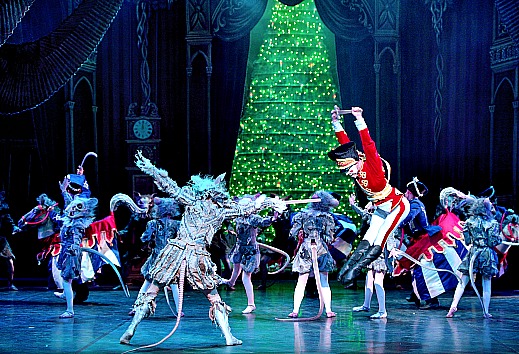 The Nutcracker at London Coliseum, St Martin's Lane – 14th December to 7th January 2017 – Tchaikovsky's festive work, performed by the English National Ballet, is the perfect Christmas scene setter, with over 100 dancers, lavish sets and a magical musical score.
Yule Rock at Westminster Central Hall – 17th December – Traditional carol concerts not your thing? Why not take part in Yule Rock, hosted by the London Sunday Assembly. Pop along to belt out modern Christmas classics, from Slade to Mariah Carey.
Cracker making at The Wallace Collection, Manchester Square – 22nd December – This free drop-in event is designed for all the family – all you need is a good joke to put inside your home-made cracker.
Natural History Museum Christmas Sleepover – 23rd December – Make a night at the museum a festive reality by booking into the museum's first-ever kids' Christmas sleepover. Tickets include a delicious dinner and breakfast in the morning.
City Cruises' Sail with Santa experience – until 24th December – Take to the water to enjoy London's Christmas skyline and meet Santa, who comes bearing gifts of soft drinks, cookies, mulled wine and mince pies. The one-hour cruises set off from Tower Pier between 11.30am and 16:00pm.
Department store shopping – throughout December – Whether you're in the mood for some big ticket purchases, window shopping or want to see Father Christmas, Central London's big four department stores – Harrods, Fortnum & Mason, Harvey Nichols and Selfridges – don't disappoint.
Ice skating – throughout December – Outdoor rinks have become a firm favourite in Central London over the holidays. Follow the sound of blades on ice to either Somerset House, the Natural History Museum or the Tower of London, among others.
Christmas Lights – throughout December – Who can resist the alluring twinkle of fairy lights? Put on your comfy shoes and take a walking tour of Central London's illuminations. Of course, Oxford Street and Regent's Street should be near the top of your list but don't miss Bond Street, where more than 250,000 lights and plumes of elegant feathers will dazzle visitors.
Hyde Park's Winter Wonderland – until 2nd January 2017 – Now in it's 10th year, expect Zippo's Christmas Circus, The Sooty Christmas Show, a traditional fairground and Santa Land – complete with a fairytale grotto.
Contact us for information on Christmas events a short distance from your rental property or details of some of the deluxe apartments on our books. We'll be happy to schedule viewings.
Image Sources: