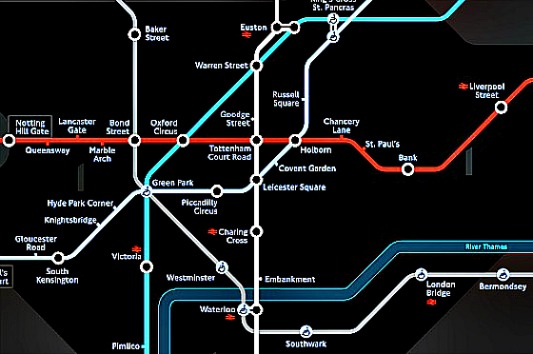 London's after hours social scene is admired the world over and is a big reason why properties to rent in Central London are so popular. Our capital is crammed full of bars, restaurants, events and venues that have spawned a thriving night time economy, vital to the success of the city.
Boosting the movement of people around London after midnight took a turn for the better in late 2016 as the Night Tube initiative – a plan hatched by former Mayor Boris Johnson and developed by current Mayor Sadiq Khan – finally came to fruition.
The 24 hour service is now running on Fridays and Saturdays on the Victoria, Central, Jubilee, Northern and Piccadilly lines. There are plans to expand the nighttime service to parts of the Metropolitan, Circle, District and Hammersmith & City lines once Transport for London's modernisation programme is complete. Additionally, night services could operate on parts of the London Overground in 2017 and Docklands Light Railway by 2021.
The impact has been almost instant. Online booking platform Bookatable claims it has seen a 21% uplift in late night restaurant bookings – qualified as tables booked for 10pm on Fridays and Saturdays – in the first month alone of the new service, when compared to bookings during the same month in 2015.
As well as ferrying revellers from restaurant to bar then club and home again – without paying unpredictable taxi fares – the Night Tube is reported to support 2,000 permanent jobs and boost the economy by £360 million. The night time economy has been deemed so important by the current Mayor that he has also appointed London's first ever night czar – comedian and broadcaster Amy Lamé. Described as "a much-needed ambassador for the city after dark", she has been tasked with ensuring the after-hours economy thrives and grows.
"The Night Tube is a brilliant boost for those interested in Central London property" says Stuart Birke, Head of Lettings from Residential Land. "As well as making journeys across Central London easier, cheaper and safer in the early hours, the 24-hour service opens up the rest of London to our tenants. The Jubilee line serves the O2 Arena, Wembley Stadium and Canary Wharf, so people don't have to fret about missing the last Tube if a band is playing an encore or another round of drinks has just arrived. In addition, the Piccadilly line is now running to Heathrow around-the-clock on Friday and Saturday, which makes international air travel cheaper as passengers can book more economical early morning flights and not have to rely on expensive taxis to get to the departure gate.
All of the apartments to rent in Central London that Residential Land professionally manage are within walking distance of a Tube station, so we expect all our tenants to benefit from the night service. As Central London's largest private landlord, we welcome both the Night Tube and the appointment of a night czar."
If you're looking for properties in rent in Central London close to the Underground network, use our online search facility and contact us if anything catches your eye.
Image Souce: timeout.com