When you search our flats to rent in Central London, you will see that many of the buildings Residential Land own are actually Listed Buildings. In this blog, we explain what listed status means and explore what it's like to live in a listed property.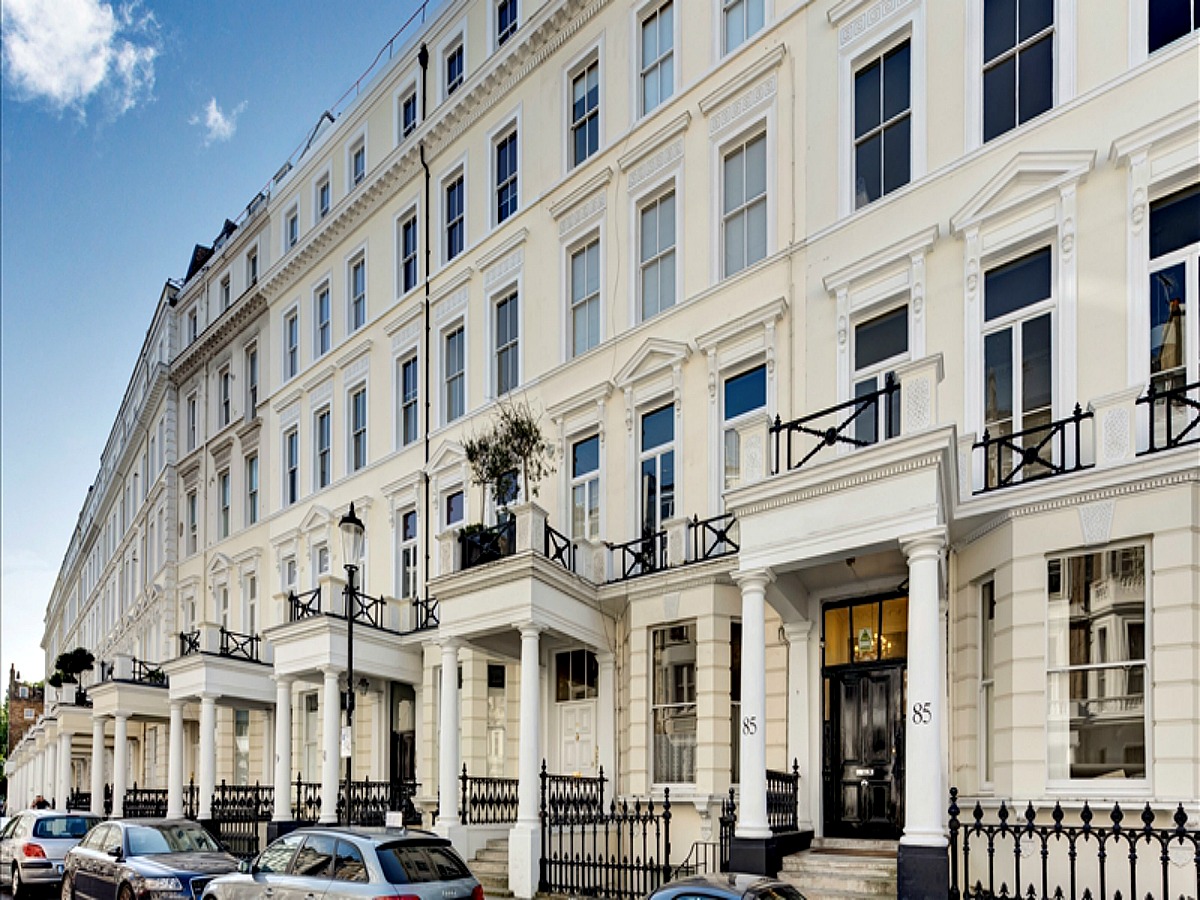 According to Historic England, listed buildings are considered of national importance and therefore have extra legal protection within the planning system. There are three listed grades that can be awarded to a building – Grade I, Grade II and Grade II*. The categories indicate the significance of the listing, with Grade I being the most important. All listed buildings are added to the National Heritage List for England.
A listed status ensures that the building is preserved in its original state  – or as close to – for future generations to enjoy. In Central London, there are many handsome properties from the Edwardian, Regency, Georgian and Victorian eras that demonstrate the architectural flair and period detail of the time –  a living, breathing documentation of the fashions and trend from bygone eras.
Living in a listed property to rent in Central London is the perfect way to enjoy period splendour, as tenants can sit back and appreciate the craftsmanship with none of the responsibility. "As owners of the buildings, it is up to Residential Land to comply with the covenants and advice that comes with listed status" comments Stuart Birke, Head of Lettings, from Central London's largest private landlord. "When a property is listed, the owner needs to apply for Listed Building Consent for most types of work, especially alterations that might affect the 'special architectural or historic interest. In this case, Residential Land will buy a listed building and work with the relevant preservation bodies to ensure it is ready for the rental market in line with guidelines."
The owner of a listed building also has to ensure the architectural details, facade and any original fixtures and fittings are maintained during the property's lifetime and this is where renting has additional benefits. "While the onus – and expense – of this would fall to an individual homeowner of a listed property, our tenants know that Residential Land and its building managers will preserve and maintain each building for them as part of their tenancy" explains Stuart Birke. For information on what you as a tenant can expect, read our Tenants Charter.
Many of our Central London properties to rent are a great blend of old and new, with meticulously maintained listed facades and period details – such as large windows, intricate plasterwork and ornate ironwork – married with modern interiors within, with brand new fixtures, fittings and appliances.
If you would like a full list of our flats to rent in Central London that are located in our listed buildings, contact Residential Land today or read each property's full description for details.