About the South Bank
South Bank is an area of incredible history, architecture, culture and regeneration. Originally isolated and defined by the Thames, for centuries this riverside location developed in a very different way from the affluent north bank.
The South Bank regeneration stretches from Shad Thames in the east to Battersea Power Station in the west and continues to evolve with galleries, cafés, markets, restaurants, new landmarks and property developments. For centuries, this iconic location has grown and developed from humble beginnings to something spectacular.
A brief history
The South Bank of the River Thames was once a marshland, accessible only by ferrymen and their boats. The area grew and developed as the Industrial Revolution took place in the early 1800s which saw construction of industrial wharves, tanneries, waterworks and leadworks.
Fast forward 150 years, and the South Bank's appearance drastically developed. In 1951, six years after the end of the second world war, the Festival of Britain lifted the nation's spirits with a celebration of science, technology and architecture in the area. This injected life into the South Bank of the river, giving it a modern upgrade from its industrial past.
The 'South Bank' as we know today was born.
In recent years, London's South Bank has been brought to life by significant commercial and retail developments. The South Bank has come to life with arts, culture, food markets, green spaces and views along the River Thames and has become one of the most renowned areas of the capital, appreciated by both locals and tourists. Landmarks such as Tate Modern, the London Eye and Shakespeare's Globe attract visitors from around the world.
The Residence – Thornes House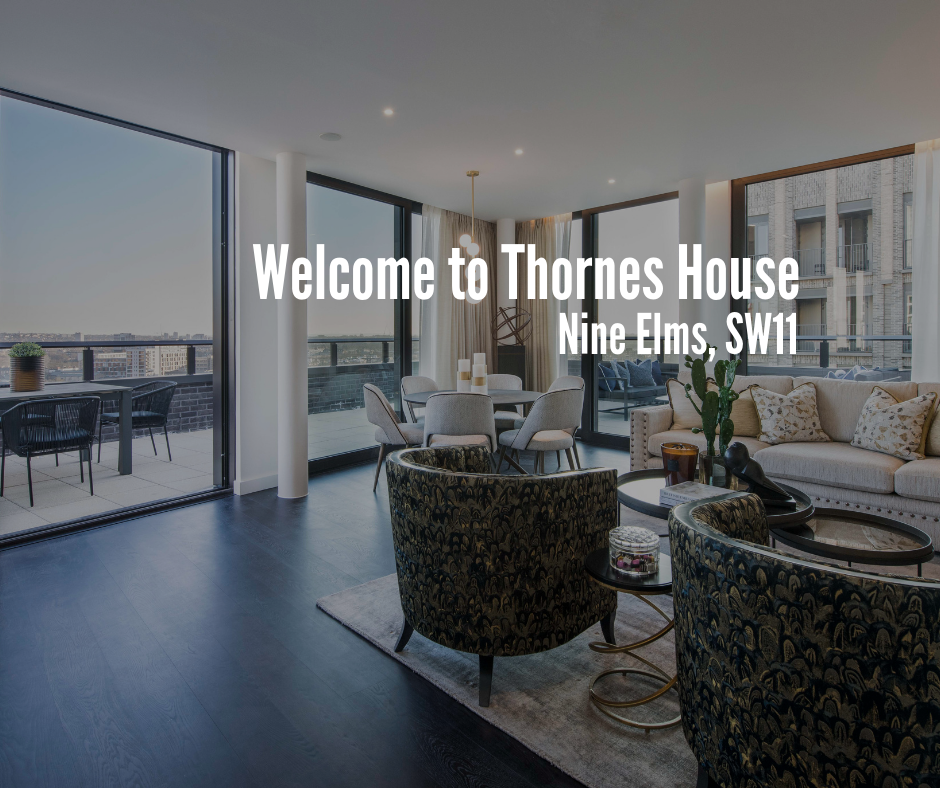 Residential Land has taken a giant step into becoming an important part of London South Bank's future.
Thornes House, situated in The Residence development, is the latest member of Residential Land's exclusive portfolio of luxury property. Located in the riverside community of Nine Elms in South-West London, Thornes House will be part of a 561-acre vibrant riverside district. Nine Elms is one of London's last remaining industrial districts, and is the final piece of South Bank to undergo a total transformation estimated to have cost more than £15 billion.