Mayfair has come a long, long way since the 17th Century. What is now the affluent heart of London's West End, was – between 1686 and 1764 – a rural area which served as the site of an annual "May Fair". The event was a magnet for ruffians and ne'er-do-wells, and generally culminated in a public ruckus.
Today, Mayfair is the beating heart of luxury London; a rarefied enclave characterised by its seemingly endless options for fine living, dining and shopping. As any self-respecting estate agent knows, Mayfair's well-earned reputation as the crown jewel of London's property market is cemented by it being the most expensive square on the Monopoly board.
With so much to see and do in Mayfair, here's our hand-picked guide for a perfect day out that lets you sample some of the very finest establishments and art that London's most exclusive quarter has to offer.
08:00 – breakfast at Mount Street Deli
 100 Mount St, W1K 2TG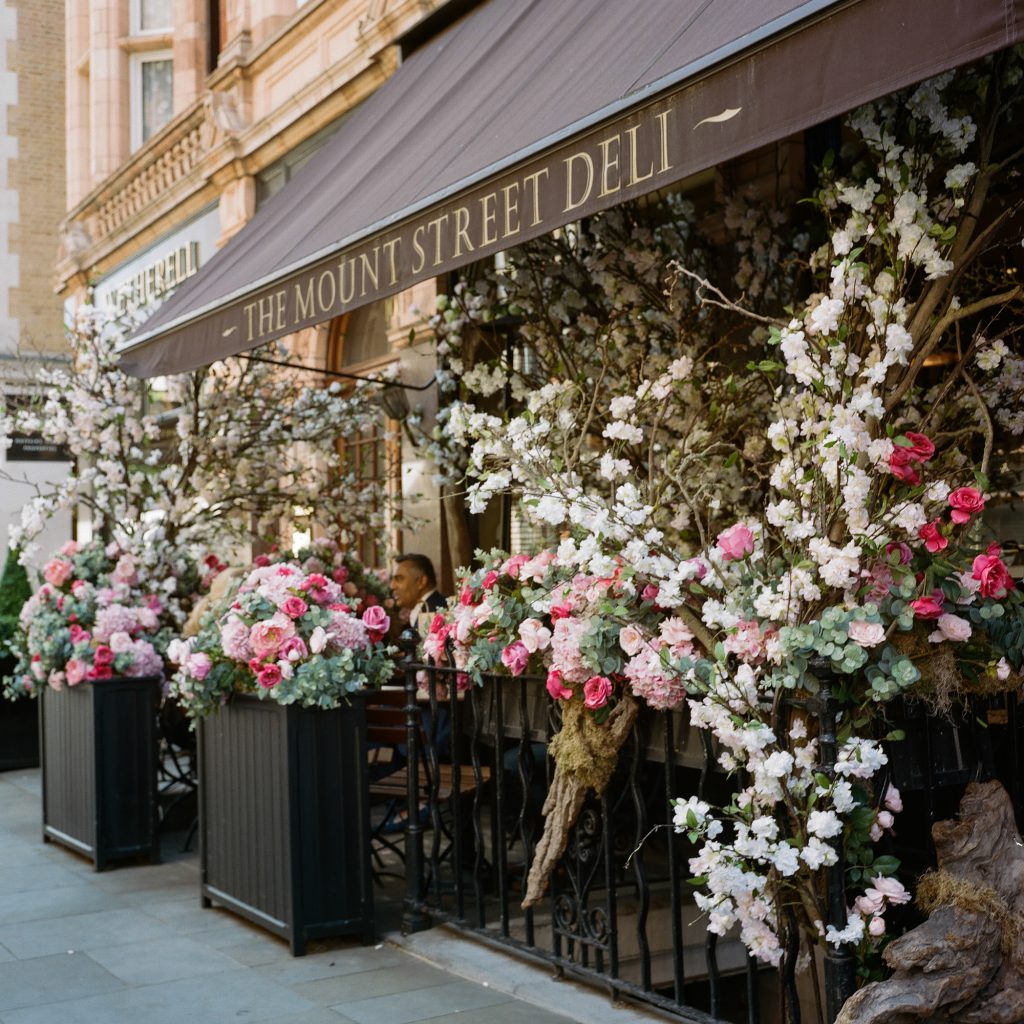 Start your day off with a leisurely – but unmistakably upmarket – breakfast amidst the floral excess of the Mount Street Deli. With a constantly changing menu of daily specials, there's always going to be something new to try. Will you have the smoked salmon on scrambled eggs or the granola with compote and yoghurt? The answer is yes and yes.
Fully charged and ready to face the day, it's now time to take a 14 minute stroll past Berkeley Square and down to…
09:00 – the Royal Academy of Arts
Burlington House, Piccadilly, London W1J 0BD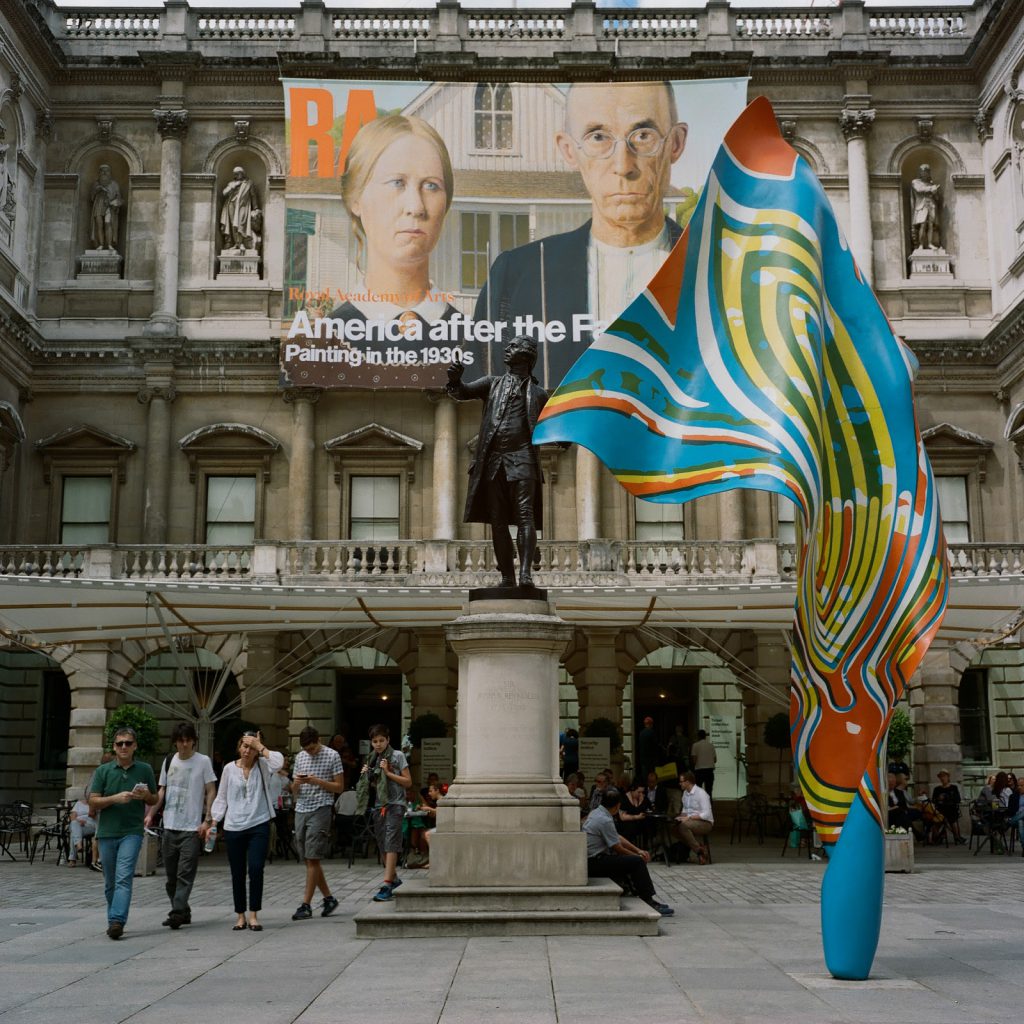 The Royal Academy of Arts is one of the most esteemed institutions in the world – a place where art is simultaneously created, exhibited and discussed. Founded by King George III in 1768, today operates uniquely as a completely independent institution led by prestigious artists and architects, and is the oldest art school in Britain.  
Take a turn around one of its exquisitely curated exhibitions, and then take a 2 minute trip across the road until you find a narrow opening leading you into a luxurious sidestreet…  
11:00 – disappear into Piccadilly Arcade
St. James's, SW1Y 6NH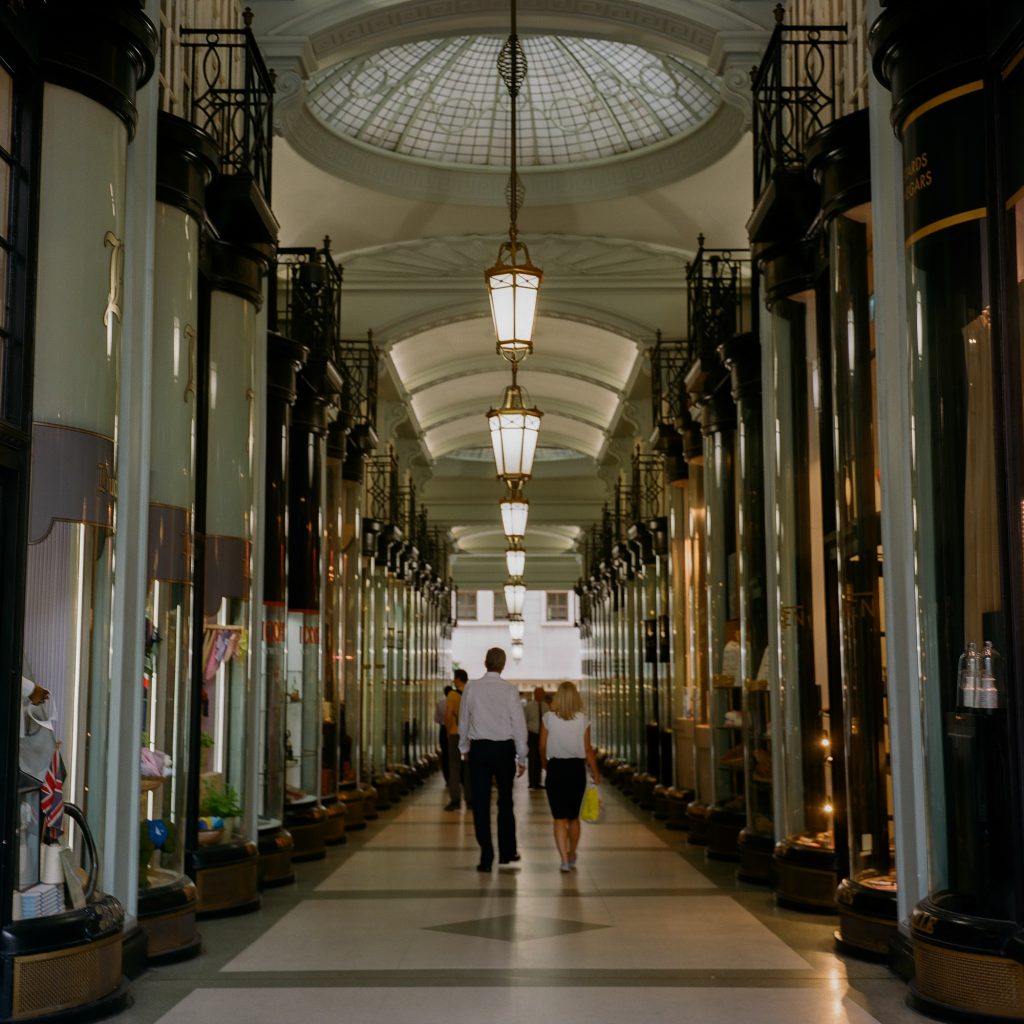 An unassuming opening on Piccadilly leads you into the refined Piccadilly Arcade – a sumptuous corridor lined with 16 high-end shops, one of which is the esteemed antique jewellers Piccadilly Vaults. What better way to reward yourself for kicking your day off with the creme de la creme of culture than with a spot of secretive retail therapy?
When you've had your fill, take an 8 minute walk up to New Bond Street and put your new art knowledge to the test.
12:00 – New Bond Street galleries and auction houses
New Bond Street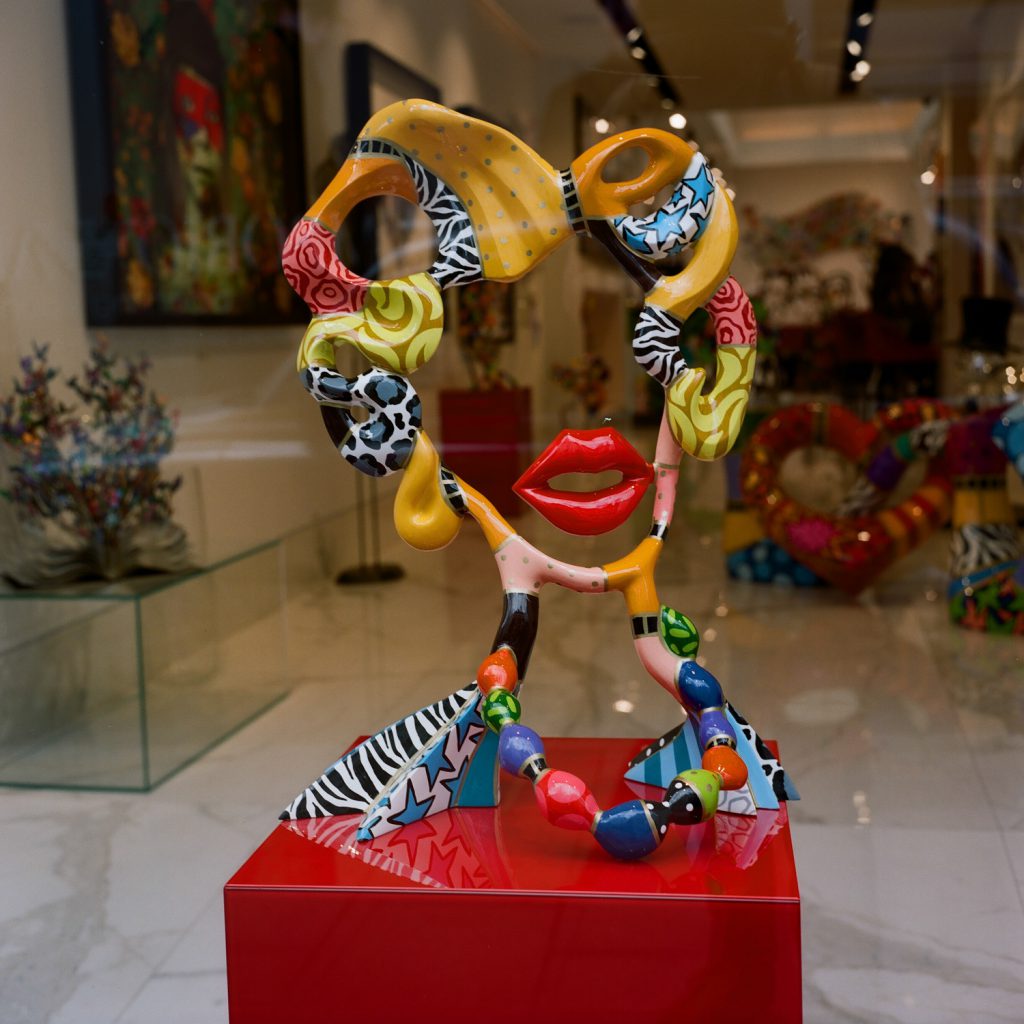 The home to Sotheby's, the Halcyon Gallery and the Richard Green gallery, New Bond Street is a hub of art collecting and trading. Whether you're in the market for an eye-catching living room centrepiece or not, you can rest assured there will be plenty to grab your attention as you stroll past the cutting-edge window displays.
Time to build up your appetite for lunch with an 11 minute walk past Grosvenor Square.
13:00 – fine British dining at Corrigan's Mayfair
28 Upper Grosvenor St, W1K 7EH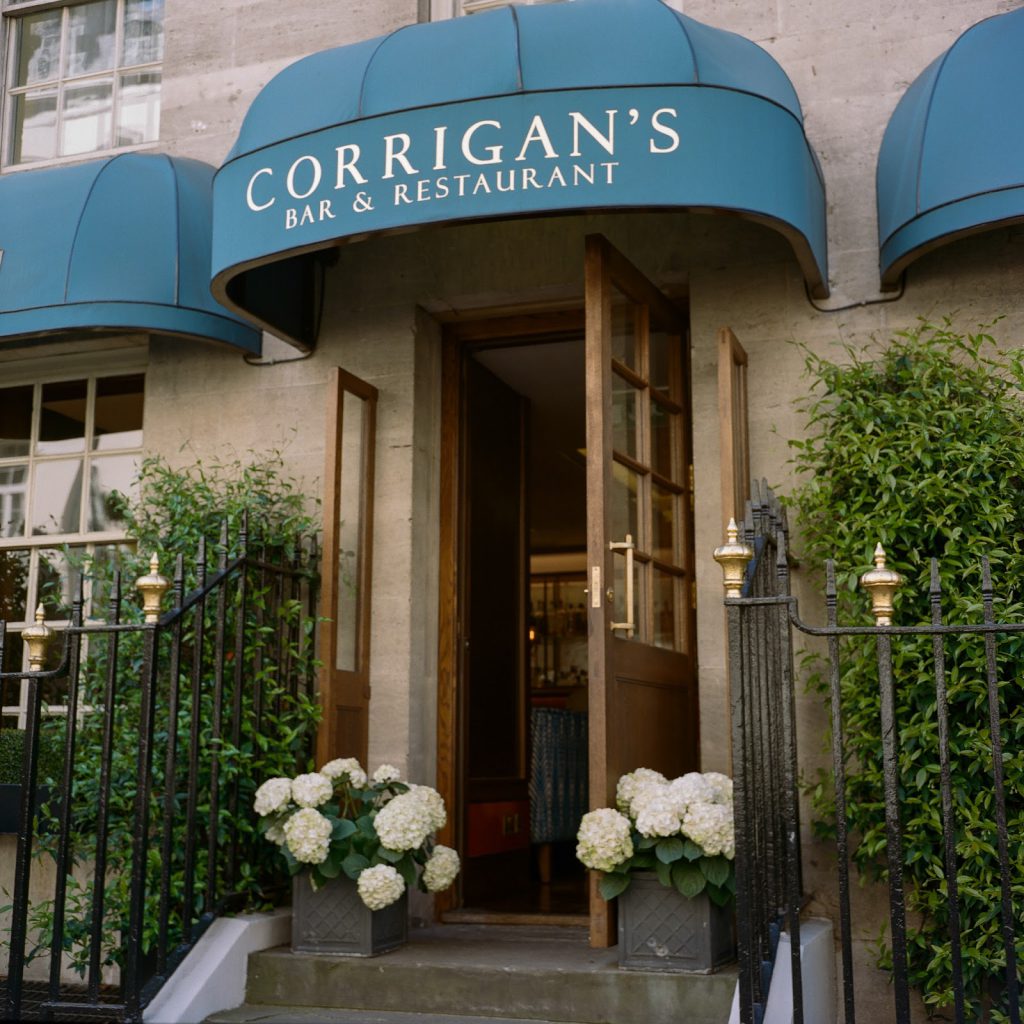 Corrigan's Mayfair is renowned for serving up impeccable British haute cuisine in luxurious, copper-panelled surroundings. There are a host of seasonal and themed menus alongside the mouth-watering a la carte selection, and you can always bookend your meal with a cocktail or two at the sumptuous Dickie's Bar. Why on earth not? It's after midday.
After all that sumptuous self-indulgence, you may be looking for an opportunity to walk it off. Good thing you're right next to…
15:00 – Hyde Park (and exit through Speakers' Corner)
Perhaps London's most famous green space, the Grade I-listed Hyde Park was established by Henry VIII in 1536 – offering an escape into a relaxing legacy from the past directly backing on to the Western border of Mayfair. There have been a few modern updates however; you may find yourself drawn towards (and perhaps even into) a pedalo floating on the surface of the Serpentine.
Make sure to leave the park via Speakers' Corner – an exquisitely British bastion of free speech and eccentricity, which has been offering a verbal outlet to anyone with any kind of point of view since 1872.
From the thick of anti-establishment protest to the heart of the capitalist establishment – a mere ten minutes apart.
16:00 – Selfridges
400 Oxford Street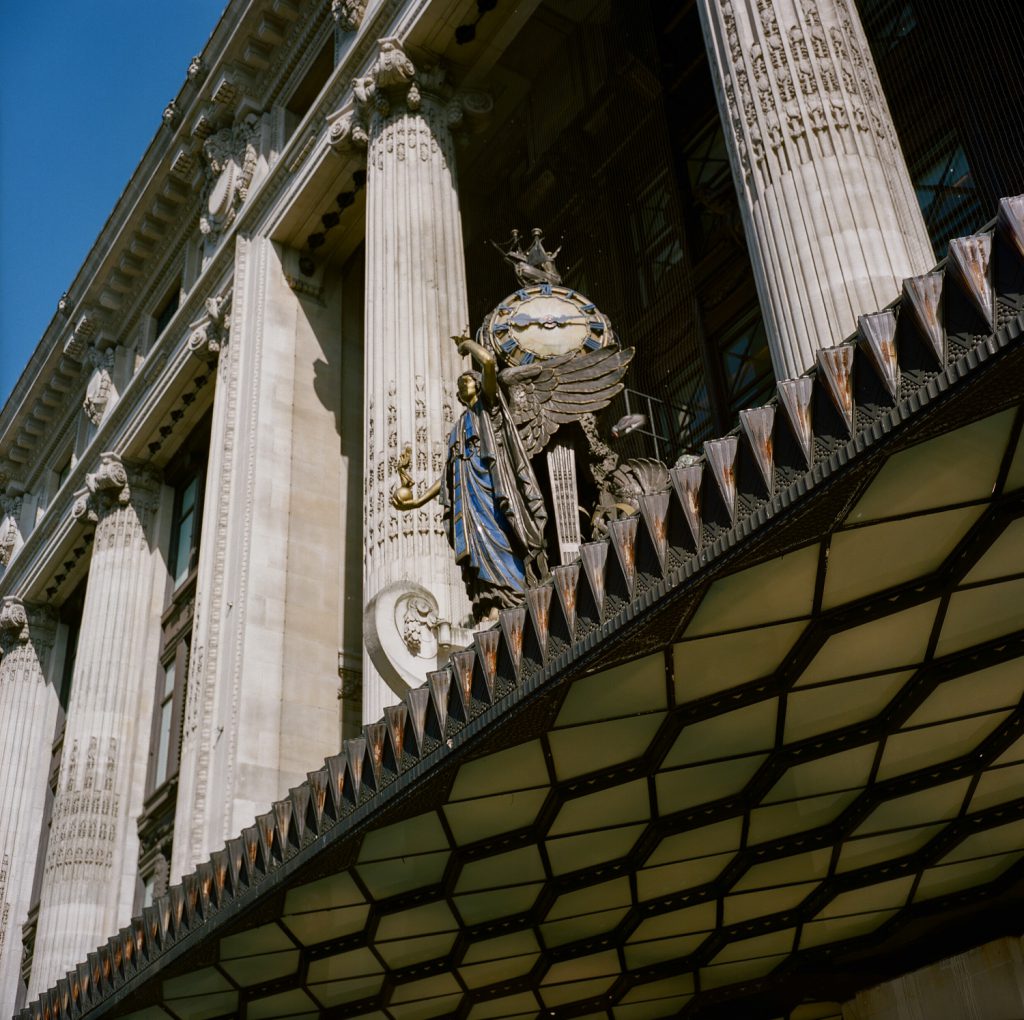 Glance up as you walk beneath Selfridges' art deco Oxford Street entrance to see the Queen of Time towering above you – Gilbert Bayes' striking sculpture-meets-clock which since 1928 has greeted visitors to the world's first and most influential department store.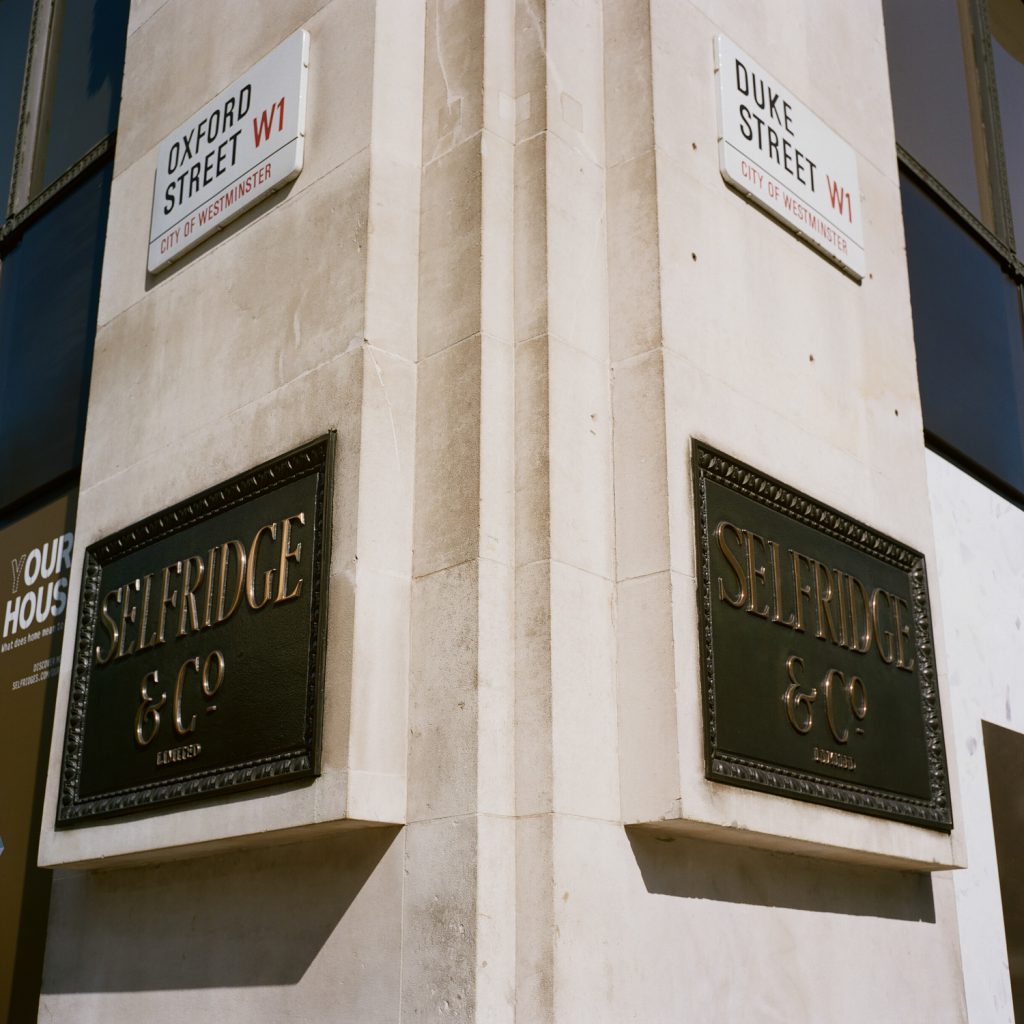 Selfridges was originally comprised of the nine bays nearest the corner of Duke Street, where you'll find the famous Selfridges nameboard. As you can see, residents of our Duke Street properties will find themselves next-door neighbours with the pinnacle of modern commerce.
7 minutes away: the home of a rock and roll God.
17:00 – 23 Brook Street: the former home of Jimi Hendrix
25 Brook Street, W1K 4HB
From July 1968 to March 1969, Jimi Hendrix lived in the first floor flat at 23 Brook Street. The room has played host to a plethora of rock dignitaries; Hendrix entertained here frequently, inviting friends to party and jam throughout his tenure. Today, the flat has been kept exactly as he left it – and opened up for the public to visit as a museum, education centre and recording studio.
Meanwhile, British baroque composer George Friedric Handel lived at 25 Brook Street, making Handel and Hendrix next-door neighbours too – albeit 200 years apart.
18:00 – Comptoir Artisan Wine Bar (and Coffee Shop)
21-22 Weighhouse St, W1K 5LU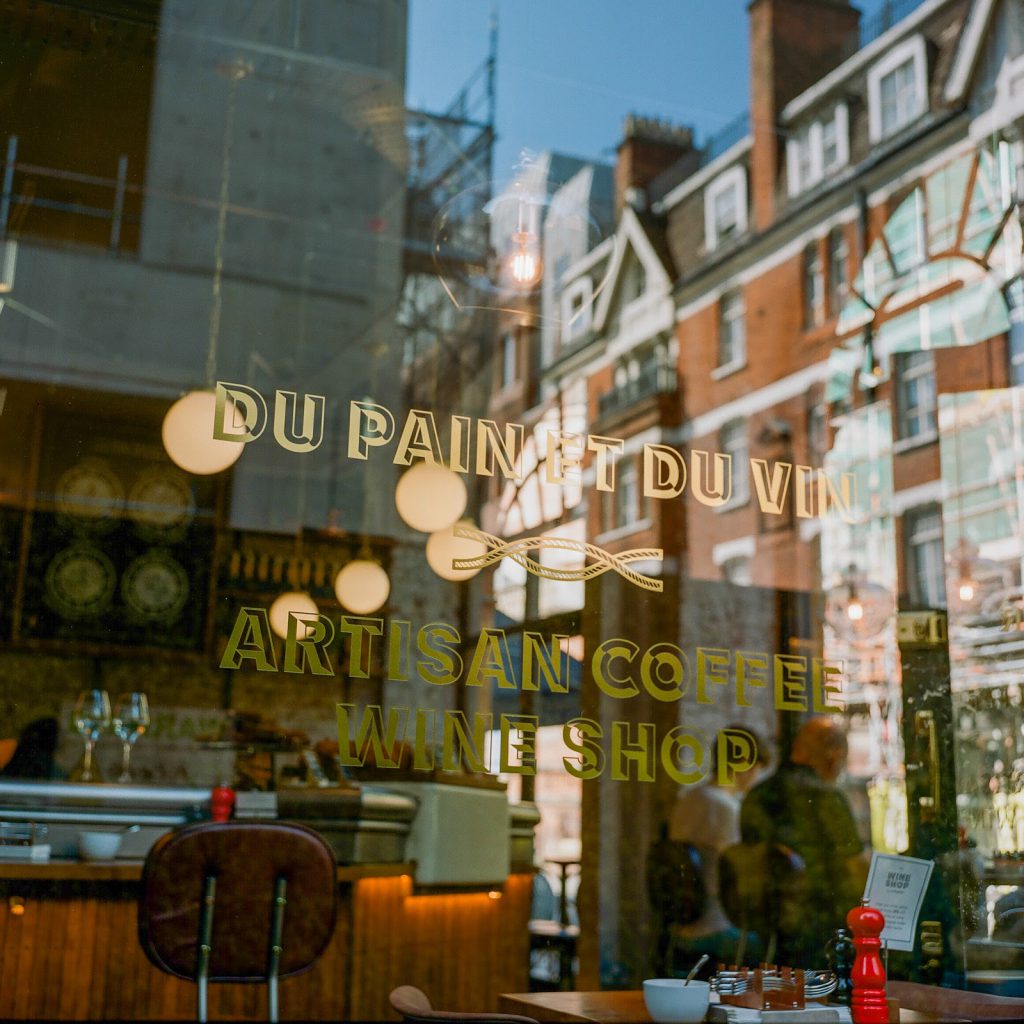 This newly opened (in 2017) boutique wine bar and cafe is hidden and deceptively small – but has over 2000 bottles of wine to choose from. It's the perfect place to relax in wood-panelled surroundings for a pre-dinner glass of wine and – for those who live at our Duke Street or Green Street properties – close enough to home to slip into something glamorous before heading 4 minutes down the road for…
20:00 – dinner at Roka
30 North Audley St, W1K 6ZF
After a hearty British lunch, what could be better for dinner than the delicate beauty of Japanese cuisine – and few places execute sushi and robatayaki as precisely or extravagantly as Roka Mayfair. You'll be spoilt for choice by the extensive menu, but allow us to make your decision process slightly easier and recommend that whatever you order, make sure the yellowtail sashimi with yuzu-truffle dressing is involved.
Nobody would blame you for wanting to turn in after a day as full as this (and no one is more conveniently placed to do so than our Green Street residents, living next door to Roka). For the hardcore looking to luxuriate late into the night, however, just wander 13 minutes down to…
(OPTIONAL NIGHTCAP) 22:00 – Mr Fogg's Residence
15 Bruton Lane, W1J 6JD
Located on an unobtrusive alleyway off Berkeley Square, there's an unobtrusive townhouse that gives no hint of the old-world madness hidden inside. Dr Fogg's Residence is an unapologetically extravagant cocktail bar open until 2am on the weekends and until at least midnight on all other nights. The idea is that the inside has been decked out with all manner of exotic brick-a-brack from Phileas Fogg's round-the-world travels. And with more than 80 cocktails to choose from (each based on a stop on Fogg's journey), there's more than the decor to drink in…