Indeed, 2020 has been a different year. Nevertheless, Christmas is just around the corner and a sense of merriment is still to be enjoyed. We think it's time to cheer up your Christmas spirits and put a jingle in your step. If you're lucky enough to be in central London and more specifically Mayfair this December, then you're in for a treat. This elegant and quintessentially luxurious area is the perfect place to add a little sparkle and enjoy the festive lights.
Take a walk in the fresh air and enjoy the beautiful Christmas lights of Mayfair.
In addition to the glimmering Christmas tree outside the Connaught Hotel and its miniature replications on Mount street, Oxford Street has a unique Christmas display of LED light curtains featuring the poem "To London With Love". The display is intended to spread gratitude for the heroes who helped people in need during the Covid-19 pandemic. Each week a new 2020 hero is recognized, whose name will shine bright in the Christmas lights. Contrastingly, the world-renowned shopping of Bond Street has opted for a shimmering light display in the contour of white peacock feathers, with many shops showcasing their own festive settings. Regent Street is decked with garlands of lights and magical golden angels, whilst South Molton Street's traditional illuminated arches and enchanting colour-shifting trees are dazzling.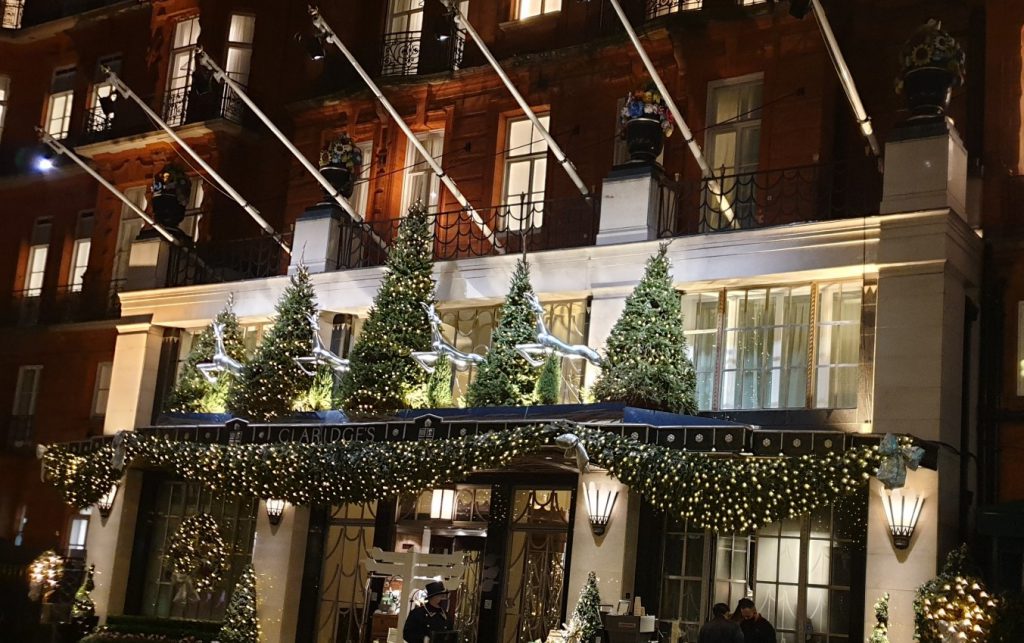 Close by to some of the Residential Land Mayfair apartments is the exterior of Claridge's, where designer Basil Ionides legendary leaping deer prancing across the hotel canopy amongst the twinkling Christmas trees can be seen.
So if you're in the area, why not go for a socially distant walk to admire the festive decorations and see what lights you can spot.
P.S. Please keep in mind safety and social distancing guidelines if going out to see the lights.